News and Updates
Welcome!
Good Shepherd Academy is a coeducation school for grades K through 8. Through dedicated, professional, and caring teachers, GSA educates the whole child spiritually, physically, and intellectually. In our secure environment, your children will flourish with our core curriculum in values based education. We pride ourselves on academic excellence and the personal success of all our students.
Get to know us (pdf)
As you are in the process of deciding on the best education for your child, Good Shepherd Academy invites you to consider our school as one of your options. Get to know our school, what we have to offer and more. Also visit our Photo Gallery under Quick Links below, to see many of our school events. To view our latest brochure, click More.
Access to PowerSchool
For parents in grades 4 - 8, please note of the new website address for PowerSchool to check student's progress: http://psrcan.psisjs.com/public. Login information and passwords remain the same. You can also click the More link below or go to Links/ Helpful Links section of this website.

GSA Students Participate in Hour of Code
Our students (grades 3-8) are participating in the worldwide Hour of Code during Computer Science Education Week (Dec. 8-14). It is a one-hour introduction to computer science, designed to demystify code and show that anybody can learn the basics. The Hour of Code is just the first step on a journey to learn more about how technology works and how to create software applications. The students earn a certificate when they finish each tutorial. Visit our Photo Gallery or click More for additional info and pictures.
In The News
Exciting things are happening at GSA! Check out articles posted about our school. Click More.
Enterovirus D68
With continued reports of Enterovirus D68, along with the beginning of flu season, please click the More link below for the State Health Dept or CDC website with FAQs regarding the virus. Since the outbreak is evolving, their websites will contain updated information and we encourage our families to regularly check it.
National Junior Honor Society
Nine students were inducted as members of the National Junior Honor Society in a ceremony held at the school. Members were selected by the chapter's faculty council for meeting high standards of scholarship, service, leadership, citizenship, ancd character. Students inducted were Amanda Vera, Jamie-Ann Palmer, Nanditha Pradeep, Sahki Shah, Jarielle Cabalfin, Brian Samper, Gabriella Pereira, Rena Thomas, and Larry Zebaze. Click More for additional info.
Home School Association Meeting
The next Home School Association meeting will take place on January 14 at 7pm in the gym.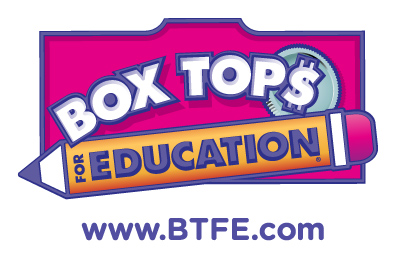 2014 Spring-Summer Box Tops Collection Sheet (pdf)
Collect Box Tops and earn cash for our school! We can raise $20,000 in box tops if everyone pitches in and collects. Ask everyone you know to collect box tops for our kids. Click More to download the form. Visit our Support GSA page to learn more.
Quick Links

Principal's Corner

Year of Faith Reflection

Photo Gallery

Parent News

Student News

Lunch Menu

GSA's Library Catalog

Great Websites for Kids

Get Directions

Parking Procedures (pdf)

    

Announcements

Costume list for our upcoming Christmas concert (pdf)
Congratulations to our Football Mania winners!
First Friday Food Pantry List (pdf)
GSA placed first in Essex County's Sum Dog Math Contest
All parent volunteers are required by the Archdiocese of Newark to attend Protecting God's children seminar.
All Class Reunion pictures are here! Thank you to all who attended.
GSA featured in Essex News Daily
Printed Monthly Calendar
Monthly Calendar
Note
Scholastic Book Fair
December 1 - 5
@ GSA Learning Resource Center