News and Updates
NO SCHOOL ON TUESDAY, JAN. 27. PLEASE STAY SAFE.
Welcome!
Good Shepherd Academy is a coeducation school for grades K through 8. Through dedicated, professional, and caring teachers, GSA educates the whole child spiritually, physically, and intellectually. In our secure environment, your children will flourish with our core curriculum in values based education. We pride ourselves on academic excellence and the personal success of all our students.
Get to know us (pdf)
As you are in the process of deciding on the best education for your child, Good Shepherd Academy invites you to consider our school as one of your options. Get to know our school, what we have to offer and more. Also visit our Photo Gallery under Quick Links below, to see many of our school events. To view our latest brochure, click More.
Open House (pdf)
Thank you to all who came to our Open House and all the families who helped plan and organize this successful event. We welcomed many prospective families and we look forward to them joining our school next year.
In The News
Exciting things are happening at GSA! Check out articles posted about our school. Click More.
Reminders from the 8th Grade Class Parents
Parents of Class of 2015 are requested to send in 1 baby picture and 1 group picture from K-5 to GSA2015yearbook@outlook.com. Pictures are needed ASAP. Click More to view the graduating class page.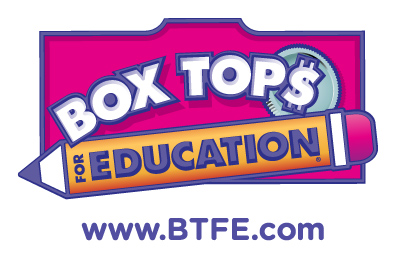 Collecting Box Tops just got easier, Earn cash for GSA (pdf)
Check the expiration date, cut the box tops & put 50 in an envelope or ziploc bag with your child's name. Bonus certificates go in a separate envelope. Fall/Winter box tops are due 02/13/15. You can also enter daily for a chance to win a million box tops for GSA, register your Shop-Rite card & more at http://www.boxtops4education.com. We can raise up to $20,000 in box tops if everyone pitches in and collects! Visit our "Support GSA" page to learn more.
Calendar Raffle Fundraiser
For $20 a ticket, you have 60 chances to win $75-$425 in cash prizes. Beginning March 2 through May 22, there will be weekly drawings with 5 winners for each day of that week. After each drawing, winning tickets are put back in the pool for more chances to win!
Quick Links

Principal's Corner

Year of Faith Reflection

Photo Gallery

Parent News

Student News

Lunch Menu

GSA's Library Catalog

Great Websites for Kids

Get Directions

Parking Procedures (pdf)

    

Announcements

Jr. Stewards to host Valentine's Day Candy Sale
January 2015 Newsletter
Grandparents and grandfriends are invited to spend a day in school on Jan. 28, 8:45 am to 11:15 am
Meditation for new beginnings
Notice from the Health Dept. regarding Flu season
First Friday Food Pantry List (pdf)
All parent volunteers are required by the Archdiocese of Newark to attend Protecting God's children seminar.
All Class Reunion pictures are here! Thank you to all who attended.
National Junior Honor Society
Health Update: Enterovirus D68 Information
Printed Monthly Calendar
Monthly Calendar
Note
Catholic Schools Week
Sunday, Jan. 25 - Saturday, Jan. 31, 2015