News and Updates
Welcome new and prospective families!
As you are in the process of deciding on the best education for your child, Good Shepherd Academy invites you to consider our school as one of your options. We are dedicated to providing opportunities for development of intellectual, spiritual, moral, emotional, social and physical growth of each student. Please stop by or call the office to schedule a visit.
Get to know us (pdf)
Get to know our school, what we have to offer and more. Click the More link to view our latest brochure. Also visit our Photo Gallery under Quick Links below, to see many of our school events.
Summer Reading, Math & More
Click the More link to access the Summer Reading lists for all students as well as links to various resources that they can log on to during the summer. School supplies list for the next school year is also available on this page.
National Junior Honor Society
Nine students were inducted as members of the National Junior Honor Society in a ceremony held at the school last Wednesday, May 14, 2014. Members were selected by the chapter's faculty council for meeting high standards of scholarship, service, leadership, citizenship, ancd character. Students inducted were Amanda Vera, Jamie-Ann Palmer, Nanditha Pradeep, Sahki Shah, Jarielle Cabalfin, Brian Samper, Gabriella Pereira, Rena Thomas, and Larry Zebaze. Click More for additional info.
We celebrate Pentecost!
The universal Church celebrates Pentecost, the fulfillment of Jesusí promise of the Holy Spirit, 50 days after Easter. This time of year is also when many parish school programs begin to wind down and the next few months fill up with summer activities. Links about Pentecost, summer activities, and more will be available shortly.
School Garden Project
Our 4th-8th grade classes are working on a garden project for the school. Sustaining and preparing a school garden gives our students the opportunity for a wonderful experience where many academic subjects are integrated. We are also in need of some materials. If anyone is able to donate any of the items listed, please send them to school. Click More below to read details about this project and what our children are learning from this experience. Thank you for your generosity and support.
The Little Mermaid Jr.
Congratulations to the cast and crew for a wonderful performance! Great talent and amazing work by the students, teachers and parents involved. Thank you to all families and friends who came to watch and support our musical. A very special thank you to our directors: Mrs. Serio, Mrs. Alfano and Ms. Russomanno for their dedication and hard work.
Home School Association Meeting
The next Home School Association meeting will take place in September. More info will be posted soon.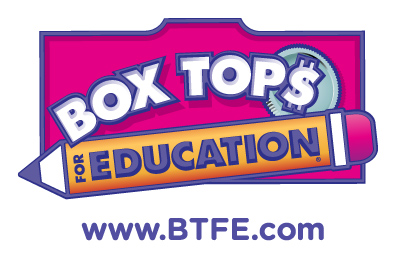 2014 Spring-Summer Box Tops Collection Sheet (pdf)
Collect Box Tops and earn cash for our school! Turn in your completed sheet(s) by September 12, 2014. Click More to download the form. Print copies and share with your families and friends. To earn even more Box Tops, register at www.btfe.com or www.boxtops4education.com.
Quick Links

Principal's Corner

Year of Faith Reflection

Photo Gallery

Parent News

Student News

Lunch Menu

GSA's Library Catalog

Great Websites for Kids

Get Directions

Parking Procedures (pdf)

††††

Note

GSA Summer Fun 2014
Registration for our summer program is underway. Program starts June 23 through August 1.
Click here to access forms to register.

Printed Monthly Calendar
Monthly Calendar