<!- box:side-1 -->
Students
Student News
Pre-School Program: GSA Lambs
Photo Gallery
Science Explorers Club
Musical Theatre
National Junior Honor Society
Gifted and Talented
Crochet Club
Anti-Bullying
Student Council
Junior Stewardship
Book Fair
Summer Fun Program
Pre-School Program: GSA Lambs
Our aspiration at Good Shepherd Academy's Little Lambs Pre-school is to provide a foundation for Catholic values and traditions, as well as stimulate early childhood education. Through art, science exploration, music, and literacy (with an emphasis on letter sounds and fine motor skills), we strive to provide a proper academic and social environment that will prepare our students for kindergarten and beyond. In our warm and friendly atmosphere, our children flourish through dramatic play and fun physical activities (which encourage gross motor skills) that incorporate both cooperative and independent play. Good Shepherd Academy's Little Lambs Pre-school ensures that each child be nurtured and guided to reaching his or her full creative, intellectual, social, and independent self.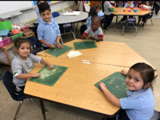 Visit our Photo Gallery - Click here.
Pre-K Summer Fun Program
Learn about our summer offerings for pre-K students by clicking on the links below:
P ajama Day
As part of the Catholic Schools Week celebration,our students enjoyed Pajama Day in school.
Learning About Volcanoes
Our pre-K 3 and 4 students participated in a fun science experiment that taught them not only about volcanoes but also about what happens when you mix baking soda and vinegar.
Before conducting the experiment, Mrs. Calicchio and Mr. Jadran introduced the children to volcanoes and a few of their basic parts with a colorful diagram. They also explained to the children what magma and lava really are - rocks so hot that they have melted/liquefied.
After giving the children a brief background, it was time for the experiment: watching volcanoes erupt in a miniature "Dinosaur World." The children were able to form a hypothesis by guessing what they thought would happen after mixing the baking soda and vinegar to create "lava," and as many of the students predicted, their pretend volcano erupted just like a real one would!
Volcanoes also inspired them creatively this week: they made volcanoes with lava hand prints as well as volcano booklets! We hope all of the children had much fun during this special science activity.
See more pics in our photo gallery .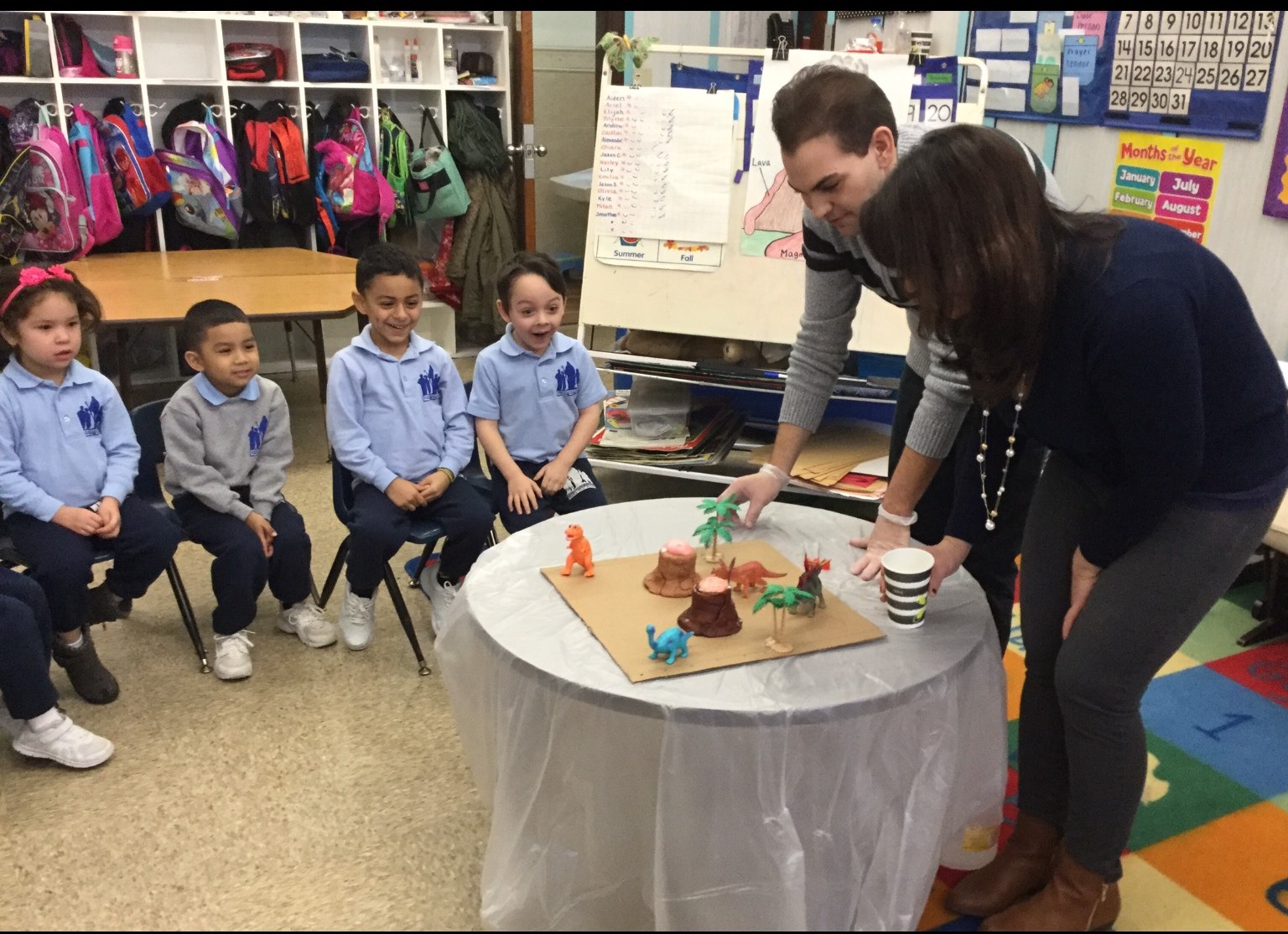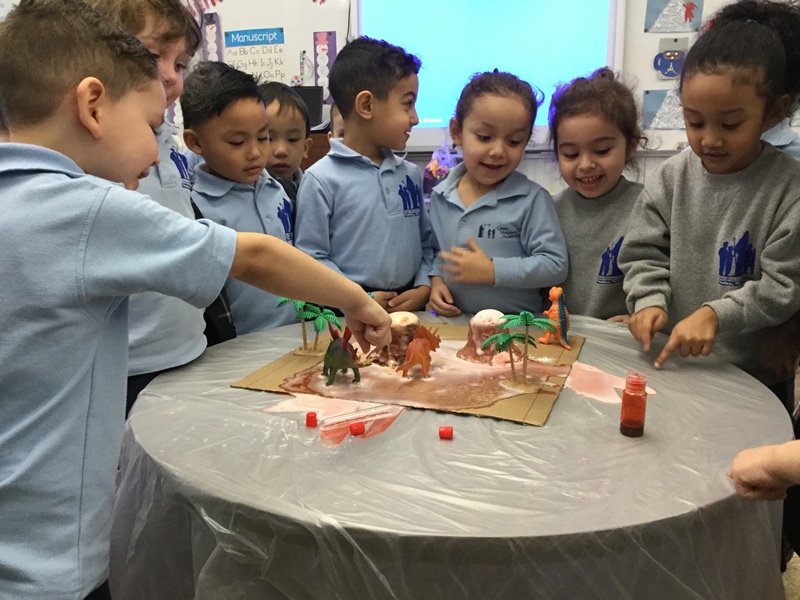 Celebrating Martin Luther King Jr.
On Monday, January 15, both Mr. Jadran and Mrs. Calicchio's Pre-K 3 and 4 classes participated in a special craft in honor of Martin Luther King Jr. Along with the craft, the teachers expressed the importance of being kind to one another despite our differences, guided by the book "Kindness to Share from A to Z" by Todd and Peggy Snow.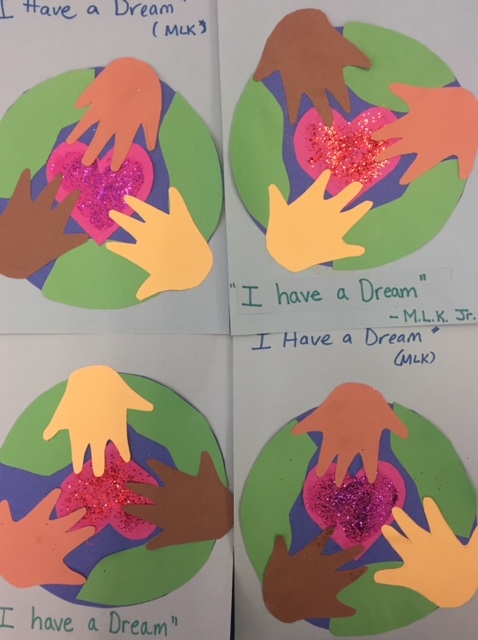 STEM Challenge
On Friday, November 10, Mr. Jadran's pre-k 3 class participated in a "Three Little Pigs STEM Challenge". The children were split into 3 groups, using straw, sticks, and "bricks" (blocks) to build a barrier to protect their little pig from the Big Bad Wolf. Each barrier was tested with a blow dryer, showing the children that the lighter materials will be the first to blow away while heavy objects do not.