<!- box:side-1 -->
Instructional Resource Center
Computers
Computer Lessons - June 8 - 11
Computer Lessons June 1 - 5
Computer Lessons May 26 - 29
Computer Lessons May 18 - 21
Computer Lessons - May 11 - 15
Computer Lessons May 4 - 8
Computer Lessons April 27 - May 1
Computer Lessons April 20 - 24
Computer Lessons April 6 - 8
Computer Lessons March 30 - April 3
Computer Lessons March 23 - 27
Computer Lessons March 16 - 20
Library
Free Access to eBooks, Audiobooks & Read-Alouds
Educational Links for Students and Teachers
Parent & Guardian Guide to Microsoft Office for Education & Teams
Book Blog 4
Photo Gallery
Have a healthy and happy summer!
Do not forget to check out the folders on the left panel for free eBook subscriptions, audiobooks, virtual story times, and educational websites, etc. over the summer!
Happy Reading!
Click here for Scholastic Summer Virtual Book Fair Link. See details here: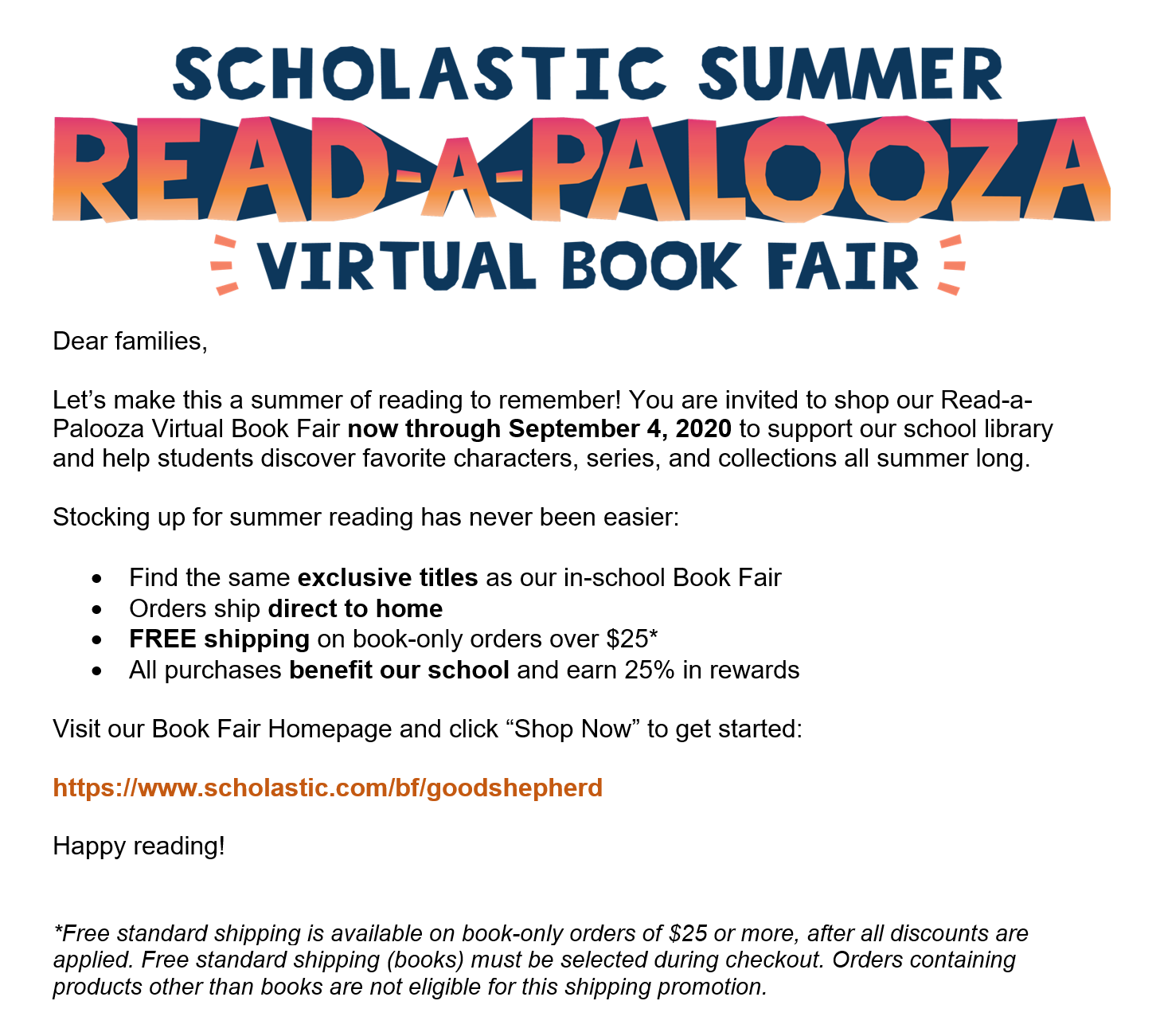 Click here for Summer Reading Lists!
**Please refer to the Current Computer Lessons folder on the left panel for computer lessons and assignments and related information for our off-site learning sessions. Also check out the Library folder as well for some great educational websites, live read a-louds & reading recommendations and some important free eBook subscriptions that are now available to all students and their families.
Welcome to the Instructional Resource Center!
Our library and computer programs joined to become part of what is called our Instructional Resource Center. One of the first benefits of this program allows our students in grades 4 through 8 additional time after school in the Instructional Resource Center. The Center is open after school on Monday, Tuesday** and Thursday until 3:45 p.m. Students in grades 4 through 8 may use the computers and/or the library to do research or complete their homework and assigned projects as needed. Students must sign in and out of the Center and are expected to follow all school rules and regulations.
If you wish your child to take advantage of this time, you must send a signed permission slip/note to your child's homeroom teacher indicating the day and time your child will stay after school to work in the Instructional Resource Center. If your child is not part of the After-Care program, you must pick up your child from the After-Care entrance no later than 3:45 p.m. (Students in After-Care also need parental permission slips and must sign in/out of After-Care and the Instructional Resource Center.)
** Please note: The Center is currently open on Tuesdays only for The Unplugged Club, which is now combined with last year's The Shepherd's Crook Crochet Club.
See http://gsanutley.org/gsa/Students/Crochet%20Club/ for details.

Don't forget to check out:
Notable Children's Digital Media List
sponsored by the American Library Association
Remember to practice keyboarding/typing using:
For fun math practice, grades 1 through 6 can log on to:
Sumdog at http://www.sumdog.com/. = $ % < > + -