<!- box:side-1 -->
First Grade
Summer Work
websites
Extra Help
Homework policy
Schedule
Rules and Think Sheet
birthdays
Mrs. Anita Riccardelli
FOR MY AWESOME FIRST GRADERS LEAVING ME
AND
FOR MY FABULOUS STUDENT'S COMING INTO FIRST GRADE
(SEE MORE INFORMATION BELOW)
IMPORTANT NOTICE
FOR STUDENTS ENTERING FIRST GRADE IN SEPTEMBER HERE IS YOUR SUPPLY LIST :
1st Grade Supply List 2020-2021
http://gsanutley.org/gsa/zumuuser_doc_cache/supply_list_2020_2021.pdf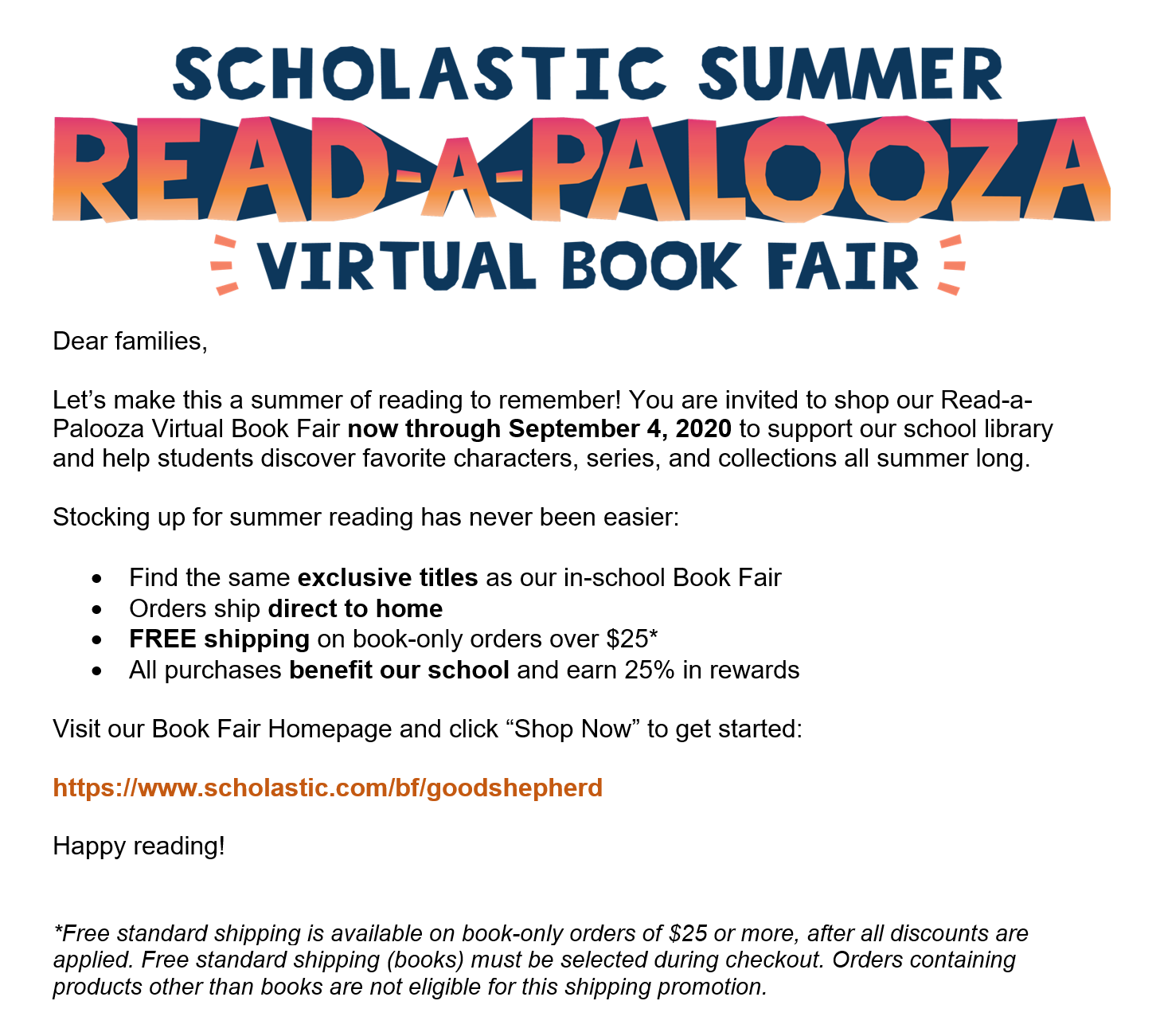 https://bookfairs.scholastic.com/bookfairs/cptoolkit/homepage.do?method=homepage&url=goodshepherd
FIRST GRADERS GOING INTO SECOND:
OVER THE SUMMER:
See Summer Work on this webpage, to keep skills up before entering 2nd grade, do 30 minutes of work daily, and read for 30 minutes each day. Practice reading out loud to increase fluency and decoding skills.
TO BE READY FOR SECOND GRADE:
IXL - Work on all First grade skills for review. Use your same username and password. (We don't have the Language Arts currently, I will let you know if that changes.)
Websites: SpellingCity, epic!, ABCya
SEE MRS. ALFANO'S WEBPAGE FOR FURTHER INFORMATION
STUDENT'S ENTERING FIRST GRADE IN SEPTEMBER
Look at the SUMMER READING list pdf. from Mrs. Salerno attached below:
http://gsanutley.org/gsa/zumuuser_doc_cache/Summer_Reading_List_for_Students_Entering_First_Grade_2020.pdf
Check Mrs. Capello's webpage as well.
TO BE READY FOR FIRST GRADE:
LANGUAGE ARTS
Read to your child every day, encourage your child to read to you.

Review Memory/Sight words taught in Kindergarten

Letters: be able to recognize, write, and know sounds of all the letters in the alphabet.

Your first spelling test will be on number words for 0 -10, so practice over the summer.

Printing of letters and numbers, make sure you use the correct pencil grip and write from top to bottom.
MATH
Review the following skills:
Same, More, Fewer

Sort Shapes

Tally Marks

Positions: Inside, Outside, On

Next To, In Front, Far, Near

Left, Between, Right

Patterns: Color, Shape, Growing

Shorter, Longer

Pennies

Days of the Week
IXL - (Use your username and password from Kindergarten) If you check Mrs. Capello's page, Kindergarten is under Level B
Practice all the Math skills under Kindergarten as a review. (We do not have the Language Art currently, I will let you know if this changes.)
Go into First grade: Practice all the skills with yellow stars to be ready for September!
I'm looking forward to seeing all of you in September! Enjoy your summer
!!
ariccardelli@gsanutley.org